Changelog
More Slack App Improvements and Settings
As a follow-up to our grace period announcement yesterday, we are excited to share more big improvements to the Kolide Slack app.
Kolide only sends a failure summary to end-users when their devices are failing checks and only once every weekday to help reduce alert fatigue.
Sometimes though, getting a message every weekday can feel a bit much. Starting today, Kolide admins can pick the days of the week to send these messages. Whether it's reducing to just three days a week or implementing your very own #kolidefixfriday, we hope the additional flexibility helps you tune the right notification frequency for your company.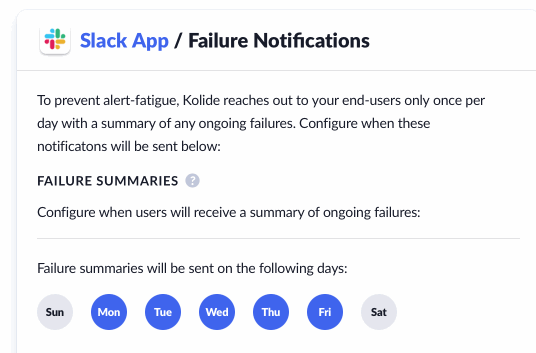 Additionally, it can be quite fatiguing to receive a notification for a device that has been sitting in a drawer for a few weeks. To help with that, we've introduced a new option that allows you to only notify users when the device has been seen recently. We've found this so helpful in practice that we set the default threshold to 7 days or less, but you can choose whatever makes sense for your team.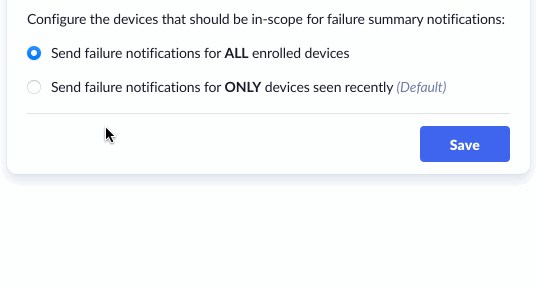 While end-users won't receive a proactive notification for an offline d evice, they can still see them in their Kolide app home tab after clicking the Show Offline Devices button.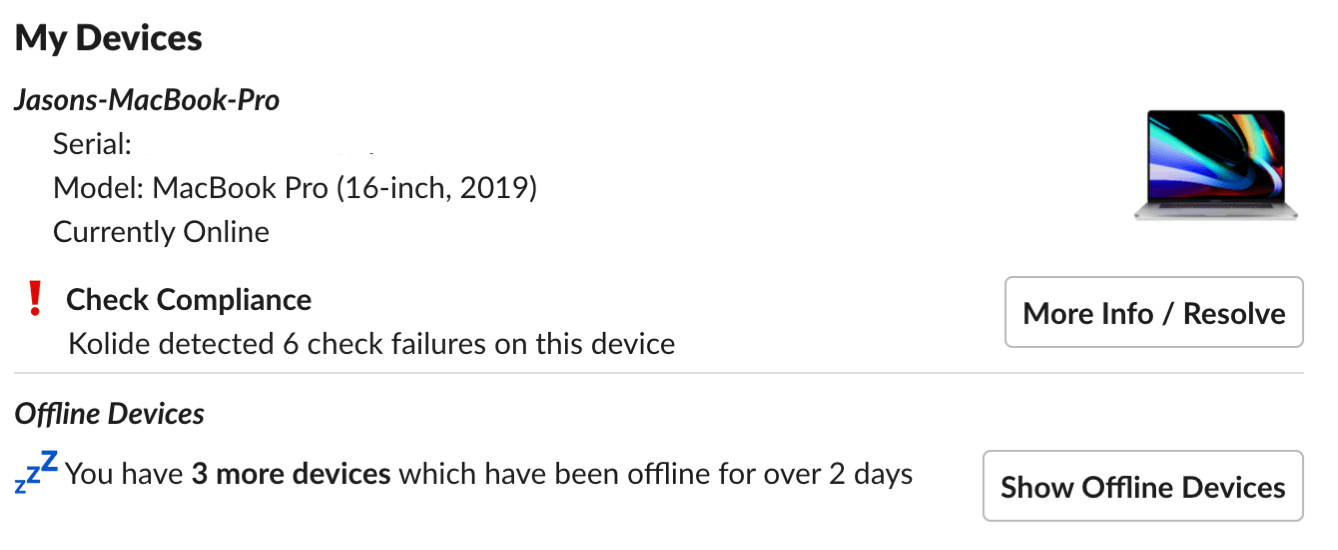 In addition to the improvements above, we've shipped new settings options to configure failure escalations.
Previously, when you set up the Kolide Slack app, admins could choose only one channel for all failure notifications, automatic escalations, and end-user help requests. With today's release, admins can now choose different channels for all three use cases, including directing user help requests to a dedicated channel where IT staff can more easily see them.
On top of that, we now offer greater customization of the Contact Admin for Help button in Kolide's Slack message. Admins can customize the reply we send users when this button is pressed, allowing for internal guidance — like how to submit an IT ticket. Messages can even include dynamic information from the notifications the end-user escalated!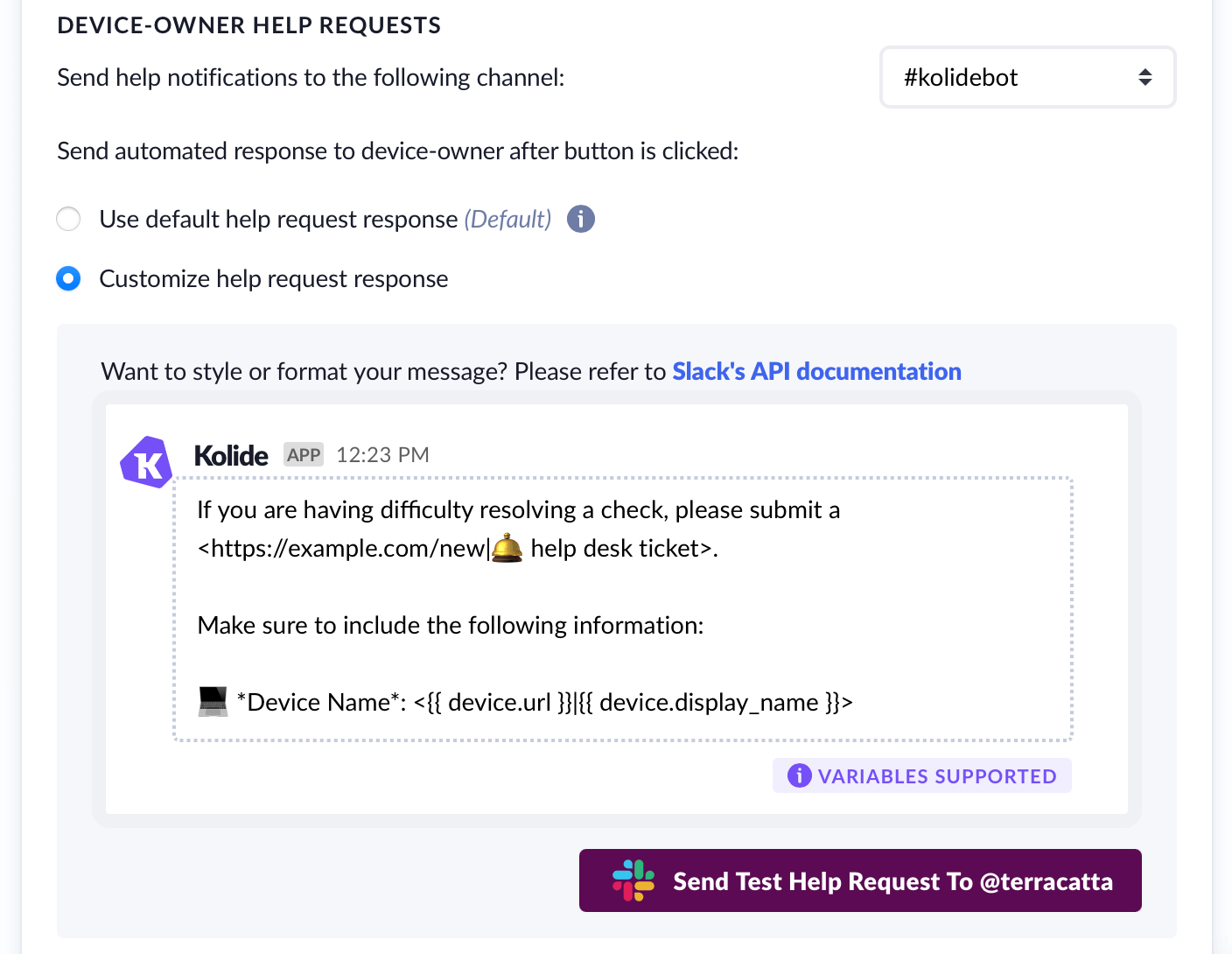 We hope these help you better customize the Slack app experience for your end-users. Please let us know what you think!